Tampa Bay Area Attorney Discusses the Forms Needed to Apply for SSD or SSI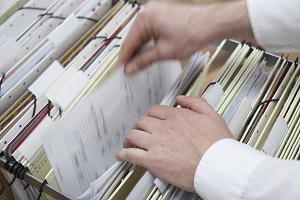 The Social Security disability process is heavily driven by forms and paperwork – at least at the outset. This means that you must present the strongest possible case at the outset, complete with thorough medical documentation, in order to prove you meet the definition of disabled and should receive the necessary benefits. In addition to the medical documentation and evidence, there are several forms that must be filled out, which are discussed more thoroughly below. If you are considering applying for disability benefits and would like assistance in the paperwork and forms process, please contact a Social Security disability attorney right away.
Attorney Fernando Narvaez Explains the Application for Benefits

The first form you must fill out at the beginning of your case is the initial application for disability benefits. This form is available online, and the Social Security Administration encourages applicants to use the web-based option to help streamline the application process. However, if you are more comfortable, you may still fill out a paper application and mail or fax your forms directly to the SSA.
The initial application will inquire into your general personal information, specific information about your medical condition and details of your current and past employment situation. This form takes approximately one to two hours to complete, and your disability attorney can help you through the process if you are having difficulty.
Other Disability Forms to Consider
If you are past the initial application process and would like to get started on an appeal, there are several forms available to help you. Form HA-501 is used by an applicant who has been denied benefits and would like to request a hearing from an administrative law judge. On this form, the applicant must state the reason why he or she disagrees with the denial of benefits and may submit additional evidence of disability if applicable.
Form HA-520 is used if an applicant is denied benefits by an administrative law judge following a hearing. This form allows the applicant to appeal to the Review Board for a final decision on eligibility for disability and requires the applicant to explain why he or she disagrees with the decision made by the administrative law judge.
Need Assistance With Your Forms? Attorney Fernando Narvaez Can Help!
If you reside in the Tampa Bay Area and you are not sure what forms you need or would like an attorney to help you through the claims process, please contact Fernando V. Narvaez, Attorney at Law, by calling 727-914-4999.