How to Apply for Benefits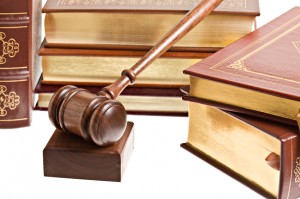 If you are interested in applying for disability benefits through the
Social Security Administration, there are several ways in which to transmit your application. The method you choose will depend upon your level of comfort with technology, and many applicants are beginning to submit their applications entirely online. Regardless of whether you choose to apply the traditional way or via the internet, a Social Security disability lawyer in the Tampa Bay area will help you gather the medical evidence you need and submit a thorough and complete application.
Traditional Methods of Applying
If you are more comfortable putting pen to paper, then we encourage you to apply using the Social Security Administration's application for disability benefits – which can be mailed directly to the SSA for review. You can pick up the application at your local field office or by printing it off the internet. The application will require you to fill in your contact information and medical history, as well as information regarding your current medical issues and why you are unable to continue working. You will sign your application, certifying its truthfulness, and mail it via U.S. Postal Service to the SSA for review.
You may also be able to apply for benefits over the telephone if you believe you are more comfortable with this option. Applicants who are unable to fill out a paper application, or do not have internet access, may be best-served by working with an SSA agent over the phone as well.
Applying Online
For applicants who are comfortable with applying online, this option is likely the most convenient and secure of all the choices. The online application is secure and encrypted, and allows applicants the opportunity to save their information and complete the paperwork on their own timeline. In an effort to reduce paperwork, the SSA encourages applicants who are able to access the online application to submit their information this way – and even allows applicants to electronically verify the information by e-signing.
Contact a Knowledgeable Social Security Disability Attorney Right Away!
If you are ready to get started with your application for benefits, we encourage you to contact SSD/SSI attorney Fernando V. Narvaez today by calling 727-914-4999 right away.