SSD and SSI Claims Evaluation Process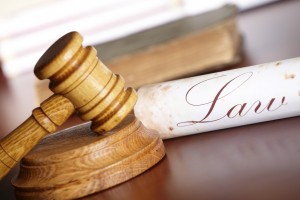 The evaluation process utilized by the Social Security Administration involves an in-depth review of your application and requires the submission of sufficient medical evidence and paperwork to support your claim. In some cases, a follow-up examination may be requested by the SSA, especially if your medical evidence is lacking in detail or otherwise inadequate to fully support a claim. If you are ready to apply for disability benefits but have questions about how the process works, we encourage you to give us a call right away at 727-914-4999.
Attorney Fernando Narvaez Explains the Sequence of Evaluation
Your case begins upon your submission of the initial application for benefits. This form, which is available online and may be transmitted electronically, will require medical evidence to support the assertion that the applicant is too disabled to continue working and must receive benefits in order to maintain financial stability. The process used by the SSA consists of five steps. If, at any of the five levels, the SSA determines an applicant does not meet the criteria, the evaluation will cease. The five steps are as follows, listed in sequential order:
Step 1: Is the applicant engaging in a Substantially Gainful Activity (SGA)? An SGA is one netting the individual $1070 or more per month. If the applicant is able to meet the SGA threshold, he is not disabled and the evaluation stops. If the applicant is either not working or earning less than the threshold, the evaluator moves to step two.
Step 2: Is the applicant's condition severe? This step requires a showing that the applicant's medical condition, which must be likely to last longer than one year or result in death, significantly interferes with his work-related activities.
Step 3: At step three, the evaluator determines if the applicant's limitations, side effects or symptoms are as severe as those listed in the Blue Book. At this step, the evaluator also looks at the applicant's Residual Function Capacity – otherwise described as the applicant's ability to perform alternative work.
Step 4: Can the applicant perform any past relevant work? This generally means any job positions held over the past fifteen years.
Step 5: Could the applicant perform other work available in the current economy in light of the applicant's age, education and experience?
Contact  Attorney Fernando Narvaez Today

If you reside in the Tampa Bay Area and would like more information about the evaluation process for SSD or SSI, or are interested in speaking with a disability lawyer about your situation, please contact Fernando V. Narvaez by calling 727-914-4999 right away.