Tampa Bay Area SSD and SSI Attorney Discusses Whether You Should Work While Your Application is Pending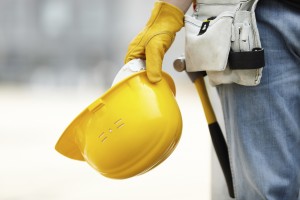 We understand that the Social Security Administration often takes months to complete its evaluation of an application for disability benefits. We also understand the severe toll this delay can take on your family's financial health – prompting many of our clients to inquire as to whether they can return to work pending the outcome of their application for benefits. The answer to this question depends on many factors unique to your particular case, and you are encouraged to meet with a SSD lawyer to discuss your particular issues. However, the general principles regarding working during a pending application period are outlined below to provide general guidance over this common question.
The 'Unsuccessful Work Attempt'
In general, the SSA does not want applicants for disability continuing
to work – as this suggests the applicant is capable of continuing employment. As a result of this policy, you could experience setbacks in your receipt of disability (i.e., a penalty period) if you worked and earned beyond the substantial gainful activity (SGA) threshold while applying for benefits. If, however, your monthly earnings did not exceed the SGA threshold for any month during which you had a pending application for benefits, the SSA will likely categorize this as an unsuccessful work attempt (UWA), and you will likely not be penalized for these efforts. Keep in mind, however, the SSA generally limits UWA's to three months, or six months maximum. Working for longer than six months will most likely cause the SSA to impose a penalty period on the receipt of your benefits if you are ultimately successful with your claim.
In addition to the confounding rules surrounding working while applying for benefits, the SSA also requires applicants to update their application with information regarding attempts to maintain employment during the application process. Failure to update the SSA about your attempts to return to work could also negatively impact your application and could possibly result in a penalty period as well.
Contact Attorney Fernando Narvaez Today

If you have questions about the Social Security disability process, or would like to speak with a knowledgeable SSD and SSI attorney about your employment status, please contact Fernando V. Narvaez, Attorney at Law by calling 727-914-4999.