SSD/SSI Attorney, Fernando Narvaez, Discusses the Role of the Appeals Council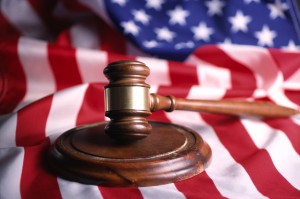 The Special Appeals Council was created in 1940 in order to serve as an appeals council of "last resort" for applicants facing a denial of benefits. Originally comprised as a three-member council, it has grown to 68 Administrative Appeals Judges, 42 Appeals Officers and many other support personnel. If you have already endured your administrative hearing and still received a denial of benefits, you may consider appealing your case to the Appeals Council, who will review the paperwork and documentation of your claim and make a final decision on your eligibility for benefits.
SSD/SSI Lawyer Explains the Process
As aforementioned, the Appeals Council is the last resort for applicants seeking disability benefits. Within 60 days of receiving your decision from the administrative law judge at your hearing, you must file an appeal with the council using Form HA-520-U5. The main appeals office is located in Falls Church, Virginia, however you are not required to attend a hearing or otherwise make a personal appearance before the Appeals Council. The review of your claim is limited to paperwork only and you are not afforded an opportunity to enter additional testimony. However, you may be able to submit additional medical documentation of your medical condition if your circumstances have changed since your original application.
Once the  Appeals Council receives your information, it will begin a review of your claim. The Council may deny your claim, affirm your claim or remand the case for reconsideration by an administrative law judge.
Typically, an Appeal Council review may last 18 to 24 months before a decision is rendered.
Disagreeing with the Appeals Council's Decision
If you disagree with the decision of the Council, your only remaining option is to file a personal lawsuit against the Social Security Administration in Federal District Court. Your Social Security disability attorney will be able to advise you as to whether this will be a productive tactic in your case and can offer additional advice as to the civil lawsuit process, should you decide to take that course of action.
Contact Attorney Fernando Narvaez Right Away
If you reside in the Tampa Bay Area and are concerned about possibly receiving a denial of benefits, or you have already received a denial letter and are unsure what to do next, contact Fernando V. Narvaez, Attorney at Law by calling 727-914-4999 right away.